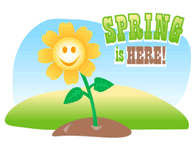 President's Letter
March, 2012
Greetings Fellow Skalleagues!
Spring has sprung! We moved the clocks forward and it's official. We celebrated the beginning of spring with our March meeting at Tropical Acres Steakhouse, the oldest steakhouse in Broward. It seemed that the wait staff working our dinner had been there since the place opened as well. It was a fun evening with a great crowd in attendance.
We had the opportunity to "pin" one of our newest members, Bill Lackey. Paul Cook joined me in the honors as he brought Bill to our Club. Of course we had many of our members in attendance and Jeff Verlotta from Classic Vacations joined us as well. He was a former member of the Chicago Club, so next time you see him, make sure you mention that we would love to have him be permanent member.
Remember to mark your calendars for our April 18th meeting at the Boca Renaissance Hotel where we will have a special guest join us for our installation of 2012 officers. Martha McClintock, Vice President Region IV will be joining us to mark this special occasion. Come show your support of our Club as we usher in our new officers. Feel free to bring a guest or potential member as well.
On another note, one of our Miami transfers, Stuart Gardner has offered to pitch in and help with the selection of some new locations for our dinner meetings. If anyone has any suggestions for locations, or innovative ideas to continue to grow the Club, please contact any one of your Board members. We welcome your suggestions.
Enjoy spring, because our Florida summer is right around the corner!
Cheers and Skål!

Beth

Beth Cohen,President
SKAL Ft. Lauderdale & Palm Beaches
Bcohen.yoursolution@gmail.com
561-866-4663
2011 FUTURE MEETINGS:
Wednesday, April 18th, 2012 – 2012 Installation of Officers – Boca Renaissance Hotel

Contact any one of your Board members to share your ideas and suggestions for the Club. Don't forget to check our website www.skal-ftlauderdale-palmbeaches.org to get more information on our club, pictures and the upcoming Skål Monthly Reception & Meeting.
Have you logged on to our website recently? Should your answer be no, we do encourage you to do so soon! www.skal-ftlauderdale-palmbeaches.org.
Members who wish to have a link put on the website to their business can do so by sending a 'live link' to rwstaff@bellsouth.net. .
Members who have had a change in email address are requested to contact Paul Cook at travelizme@aol.com to inform him of those changes.
Other changes (address, phone, etc.) should be made on the SKAL website, www.skal.org with a copy to Paul Cook.