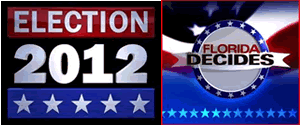 President's Letter
April, 2012
Greetings Fellow Skalleagues!
Your vote counted! Even though we are a few months early, or behind, depending on how you look at it, we had our annual officer installation at the Renaissance Boca Raton Hotel recently. Here are your 2012 officers and board members:
| | |
| --- | --- |
| President | Beth Cohen |
| Vice President | Dick Stafford |
| Treasurer | James Hansen |
| Secretary | Paul Cook |
| SIUSA Representative | Teresa Nix |
| Board Members | Gail Gruenbaum-Krieg |
| | Jawayne Keyser |
| | Becky Reincke |
| | Gabe Nunez |
| Executive Secretary Treasurer | Carlos Banks |
We had the pleasure of having our SIUSA Region IV Vice President Martha McClintock from the Jacksonville Club join us as our guest of honor and assist us in the installation ceremonies. During dinner we had the privilege of inducting three new members into our Club, Bill Lackey, Sales Manager with Boca Raton Travel, Ian Black, Director of Group Sales at The Brazilian Court Hotel & Beach Club in Palm Beach and Joyce Schoonberg-Reed, Owner of Sarai Tours.
It seems like an end of an era having outgoing Board member Paul Alterman step down from his duties on the board. Paul has been instrumental in the growth and guidance for our Club and I'll miss having his monthly input at our Board meetings. Mark Flager, our Vice President last year, will also be missed even though he was VP and a Board member for a short time. We will be seeing both Paul and Mark at our upcoming meetings though, so don't despair! I want to thank both of them on behalf of the Club for their support, skill and time being involved.
Please join me in welcoming our new officers and board members for 2012. We are off to a great start to the year, with new members and great existing members. We even had a few members come back to join us after taking a brief reprieve from the Club. We may be small, but we are a close bunch that continues to embrace the tenets of Skål – "Doing business among friends".
See you on Wednesday, May 16th at the Hilton West Palm Beach.
Cheers and Skål!

Beth

Beth Cohen,President
SKAL Ft. Lauderdale & Palm Beaches
Bcohen.yoursolution@gmail.com
561-866-4663
2011 FUTURE MEETINGS:
Wednesday, May 16, 2012 – Hilton, West Palm Beach
Wednesday, June 20th – Cafe Vico, Fort Lauderdale
July and August – Summer Break
September 19, 2012 – Red, The Steakhouse – Boca Raton
October 17, 2012 – Timpano Italian Chophouse – Las Olas Boulevard, Fort Lauderdale

Contact any one of your Board members to share your ideas and suggestions for the Club. Don't forget to check our website www.skal-ftlauderdale-palmbeaches.org to get more information on our club, pictures and the upcoming Skål Monthly Reception & Meeting.
Have you logged on to our website recently? Should your answer be no, we do encourage you to do so soon! www.skal-ftlauderdale-palmbeaches.org.
Members who wish to have a link put on the website to their business can do so by sending a 'live link' to rwstaff@bellsouth.net. .
Members who have had a change in email address are requested to contact Paul Cook at travelizme@aol.com to inform him of those changes.
Other changes (address, phone, etc.) should be made on the SKAL website, www.skal.org with a copy to Paul Cook.