President's Letter
May, 2012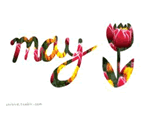 Greetings Fellow Skalleagues!
We had another phenomenal meeting at the Hilton Palm Beach Airport property. Thanks to Cecilia Hudnet, Director of Sales, who will be joining our club, we returned to this great property for our May dinner meeting. The food and service was outstanding and we appreciate them hosting our Club.
A few of our Club's past members joined us and it was a great mix of the old guard and the new. Charlie Beiser, past president of our Club when it was Skål of The Palm Beaches joined us as well as current a member we don't see often, Wilson Carter. We had some past presidents from our Club, Cindy Christen, Dick Stafford and Scotty Cassidy. Mike Hartfield a past member of the Miami Club who was celebrating his 80th birthday and Jan West from the Washington D.C. joined us as well. Our staunch Club supporters Al Walleser and his lovely wife Anne were there with their friends and guests Ed and Jeanne Warren from Alpine Adventures. As soon as the ink drys, new members Cecilia Hudnet our host, and Terry Sam, Director of Sales from the Holiday Inn Palm Beach Airport Hotel & Conference Center will be official and getting their Skål pins!
Dick Stafford briefed us on the upcoming Region IV Summer event hosted by the Jacksonville Club in St Augustine on August 10-12, 2012 which will include an official SIUSA Board and National Committee Meeting. This annual event was started by our club in 1978 and has grown every year as it rotates between the clubs in the Region. If you have an opportunity to join us for this, it's a great opportunity to meet Skalleagues in our Region and have a nice affordable getaway too!
The Board confirmed the date for our annual summer social fundraiser so mark your calendars now for Friday, August 17th, 2012. Details to follow but suffice to say it will be a fun social fundraiser. If we missed you this month please join us for our next meeting on Wednesday, June 20th at Café Vico Ristorante in Fort Lauderdale. You won't want to miss this one! See you there.
Cheers and Skål!

Beth

Beth Cohen,President
SKAL Ft. Lauderdale & Palm Beaches
Bcohen.yoursolution@gmail.com
561-866-4663
2012 FUTURE MEETINGS:
Wednesday, June 20th – Cafe Vico, Fort Lauderdale
July and August – Summer Break
August 17, 2012 - Summer Social - TBA



September 19, 2012 – Red, The Steakhouse – Boca Raton
October 17, 2012 – Timpano Italian Chophouse – Las Olas Boulevard, Fort Lauderdale
November 12. 2012 TBA December 13, 2012 - Thursday Night Holiday Dinner - Benvenuto's - Boyton Beach

Contact any one of your Board members to share your ideas and suggestions for the Club. Don't forget to check our website www.skal-ftlauderdale-palmbeaches.org to get more information on our club, pictures and the upcoming Skål Monthly Reception & Meeting.
Have you logged on to our website recently? Should your answer be no, we do encourage you to do so soon! www.skal-ftlauderdale-palmbeaches.org.
Members who wish to have a link put on the website to their business can do so by sending a 'live link' to rwstaff@bellsouth.net. .
Members who have had a change in email address are requested to contact Paul Cook at travelizme@aol.com to inform him of those changes.
Other changes (address, phone, etc.) should be made on the SKAL website, www.skal.org with a copy to Paul Cook.