President's Letter
September, 2012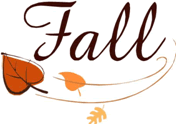 Greetings Fellow Skalleagues!
As I write this president's letter, it is officially the beginning of fall. Ever since I collected leaves for my second grade leaf project (which I got an "A" on), fall has been my favorite time of year. You get to break out the sweaters and look forward to the preamble of the holidays. Ok, so maybe we won't be able to break out the sweaters just yet, but one can hope.
If you missed our September meeting, you missed another phenomenal dinner location at Fifth Avenue Grill in Lighthouse Point. The food and service was outstanding. In 1989 John Thieren and his sons started the Fifth Avenue Grill Steakhouse. It was the first in the area to offer prime steaks in a classic Chicago style fine dining atmosphere. Since that time, 23 years later, many steakhouses have opened up in the area, but as the locals know, Fifth Avenue Grill was the first, and still the best to offer great steaks at a fair price. If you haven't been there, it's one of the best kept secrets so be sure to check it out next time you are in the mood for great food Fifth Avenue Grill !
Mark your calendars for the next few meetings as we are headed to Las Olas in October to enjoy TImpano Italian Chophouse, then Embassy Suites in West Palm Beach for our November meeting where we will enjoy a special Thanksgiving treat. And of course you won't want to miss our December Holiday party at Benvenuto's in Boynton Beach where there will be our annual silent and live auction with our own James Hansen as auctioneer. If you haven't seen him in action you won't want to miss it. It will be lots of fun and a great evening. Bring a guest and even a potential member and get in the holiday spirit! If you or your company is able to donate an auction item, please contact Dick Stafford or James Hansen. All donations are greatly appreciated.
Look for a short survey coming to your inbox soon. We want to get your input and suggestions for our Club to help keep us current and in the know with what our members want for our Club.
As always, thanks for your support and keep your eyes out for the fall foliage. It may be disguised as a palm tree!
Cheers and Skål!

Beth

Beth Cohen,President
SKAL Ft. Lauderdale & Palm Beaches
Bcohen.yoursolution@gmail.com
561-866-4663
2012 FUTURE MEETINGS:


October 17, 2012 – Timpano Italian Chophouse – Las Olas Boulevard, Fort Lauderdale
November 14. 2012 - Embassy Suites, West Palm Beach - SPECIAL THANKSGIVING EVENT December 13, 2012 - Thursday Night Holiday Dinner - Benvenuto's - Boyton Beach

Contact any one of your Board members to share your ideas and suggestions for the Club. Don't forget to check our website www.skal-ftlauderdale-palmbeaches.org to get more information on our club, pictures and the upcoming Skål Monthly Reception & Meeting.
Have you logged on to our website recently? Should your answer be no, we do encourage you to do so soon! www.skal-ftlauderdale-palmbeaches.org.
Members who wish to have a link put on the website to their business can do so by sending a 'live link' to rwstaff@bellsouth.net. .
Members who have had a change in email address are requested to contact Paul Cook at travelizme@aol.com to inform him of those changes.
Other changes (address, phone, etc.) should be made on the SKAL website, www.skal.org with a copy to Paul Cook.