President's Letter
December, 2012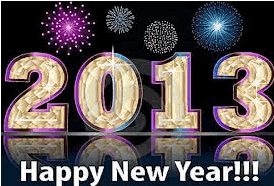 Greetings Fellow Skalleagues!
Seems like each time this year I find myself saying, "I can't believe it's the holidays already". They always seem to sneak up on us. Hopefully you have realized all that you set out to do this past year. If not, you have an opportunity to start fresh in 2013.
We had a wonderful holiday party a few weeks ago at Benvenuto's in Boynton Beach. The atmosphere was intimate and very festive, great music by our guitarist, Mike Corbin and dinner and service was excellent. Many people said this was one of the best holiday parties. We are planning to go back there next year so you have plenty of time to mark your calendars. Our silent and live auction was a success and we raised much needed funds for the Club. I'd like to thank Dick Stafford and James Hansen for coordinating and wrangling the auction items and of course it wouldn't be as much fun if James didn't add his special touch as our auctioneer! He's getting quite good at this and it has now become an annual tradition.
I would also like to take this opportunity to thank the Board members; Gail, Jawayne, Dick, Teresa (our SIUSA rep) Paul Cook, James, Gabe and Becky for their support and efforts this past year. They are the backbone of our Club and without them we wouldn't exist. Of course I couldn't forget to mention and to thank Carlos Banks, who is now juggling the responsibility as Executive Secretary / Treasurer of our Club and now Vice President of Administration for SIUSA.
Live in the moment and enjoy your time with family and friends. I look forward to seeing you all in 2013.
Happy New Year!
Cheers and Skål!

Beth

Beth Cohen,President
SKAL Ft. Lauderdale & Palm Beaches
Bcohen.yoursolution@gmail.com
561-866-4663
2013 FUTURE MEETINGS:


January 15, 2013 - Primavera Restaurant, Ft. Lauderdale
February 19, 2013 - Hyatt Place, Delray Beach (new property in Pineapple Grove)
March 19, 2013 - Marriott Hotel, West Palm Beach

Contact any one of your Board members to share your ideas and suggestions for the Club. Don't forget to check our website www.skal-ftlauderdale-palmbeaches.org to get more information on our club, pictures and the upcoming Skål Monthly Reception & Meeting.
Have you logged on to our website recently? Should your answer be no, we do encourage you to do so soon! www.skal-ftlauderdale-palmbeaches.org.
Members who wish to have a link put on the website to their business can do so by sending a 'live link' to rwstaff@bellsouth.net. .
Members who have had a change in email address are requested to contact Paul Cook at travelizme@aol.com to inform him of those changes.
Other changes (address, phone, etc.) should be made on the SKAL website, www.skal.org with a copy to Paul Cook.